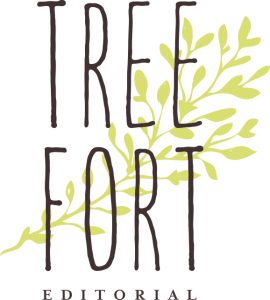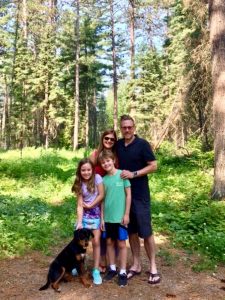 Hi, I'm Suzanne Sherman
Greetings! I am a freelance science writer and editor living in La Grange, Illinois with my husband, Mark, and my two kids, Will and Lila. We love to travel "up north" to Wisconsin and Minnesota in the summer with our beloved mixed breed dog, Gretel. I created this website as a place to catalog some of my favorite projects and to offer new clients a chance to get to know me. Thanks for visiting!
My Philosophy
I believe that humans, like so many other mammals, learn best through play. It is no coincidence that children are incredibly driven to interact with their environments. Their unfinished brains actively seek the experience and information they need to complete their neural pathways. By starting the world with pliable brains—combined with innate curiosity and a social drive—humans have the ability to adapt to new environments quickly. I believe that our job, as adults, is to answer the call by providing their hungry minds with plenty of enriching learning experiences that teach current science while nurturing their drive to inquire and innovate.
My Background
I started my career as a neuroscientist. After graduating from the University of Wisconsin-Madison with B.S. degrees in Zoology and Psychology, I went to graduate school in neuroscience at the University of Michigan. Volunteering for a neuroscience outreach program at a local school taught me that my true passion lies not in research, but in sharing science with kids.
My first non-academic job was at the Museum of Science and Industry, where I led after-school programs for students living in the museum's South Side neighborhood. I also developed and taught summer camps, my favorite being a LEGO robotics-themed camp. Later, I developed math-in-science summer camps for a college access program at the University of Wisconsin. It was during that experience I asked, "why can't high-school students do real statistics in their science investigations?" I discovered that they most certainly can. And I believe that performing simple statistics helps to make student-driven science experiments more authentic and meaningful.
These experiences launched me into the second phase of my career, which has been within the world of educational publishing. On staff or as a freelancer, I have had the good fortune working with a variety of clients including Houghton Mifflin, National Geographic Learning, and Discovery Education in the US, and Twig Education in the UK. The content I create ranges from science video scripts to activity books to leveled science readers and more. Whether I am writing about animals of the deep sea, the marvels of deep space, or any of the wonders in between, I consider it a joy and a privilege to help guide and inspire the next generation of scientists and engineers. Click here for a sample of my work, or peruse Selected Projects to see more.
AWards
Bring Your A Game, Cengage Learning, 2018
Best in Show, ISTE Tech and Learning, Achieve3000, 2016
SIAA CODiE Award Winner for Best Science Instructional Solution, National Geographic Learning Exploring Science, 2015
SIMO Educational Innovation Award, Britannica Digital Learning Pathways: Science, 2013
Teacher's Choice Award for the Classroom, Britannica Digital Learning Pathways: Science, 2013
SIAA CODiE Award Winner for Best K–12 Instructional Solution, JASON Project Operation: Infinite Potential, 2010
Association of Educational Publishers, Best 6–8 Grade Science Curriculum, JASON Project Operation: Infinite Potential, 2010
SIAA CODiE Award Winner for Best Science Instructional Solution, JASON Project Operation: Resilient Planet, 2009
Tech and Learning Award of Excellence, JASON Project Operation: Resilient Planet, 2009
McDougal Littell Exceptional Contribution Award, 2006
Hilldale Undergraduate Research Award, 1997